Our live streaming web platform integrated with 24 production teams around the world to show events in real time to a huge global audience.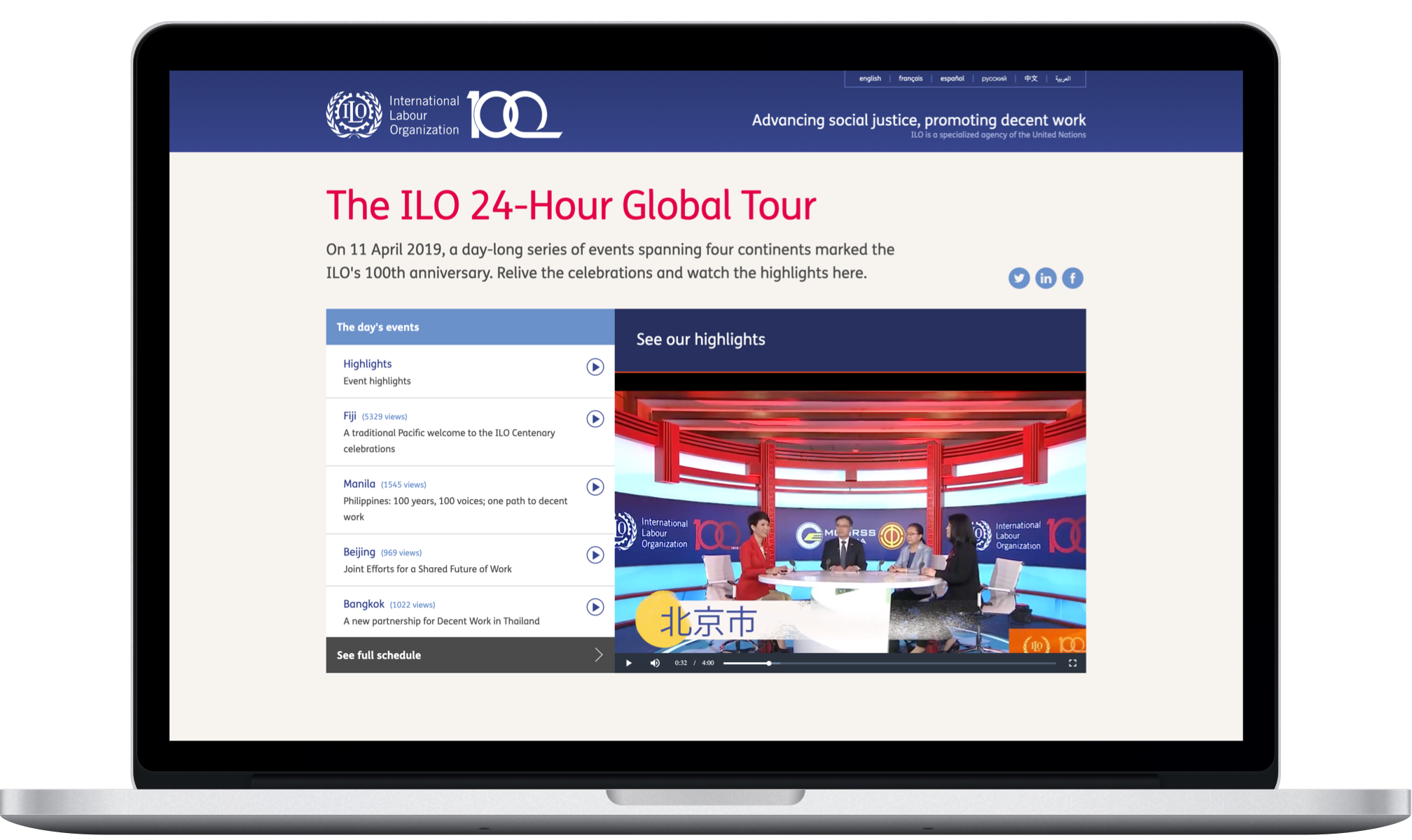 A key part of ILO's 100th anniversary celebrations was a series of events spanning four continents, culminating in a 24 hour livestream, featuring 24 individual productions from 24 locations around the world.
As a long term trusted partner of ILO, Squareball were engaged to provide the definition, design and delivery of the platform as well as the technical support team during the event and the ongoing support following completion of this milestone and achievement.
Our design process kicked off with a series of workshops between ILO and our creative team in Manchester and we iterated through design cycles, with clickable high fidelity prototypes delivered in each cycle.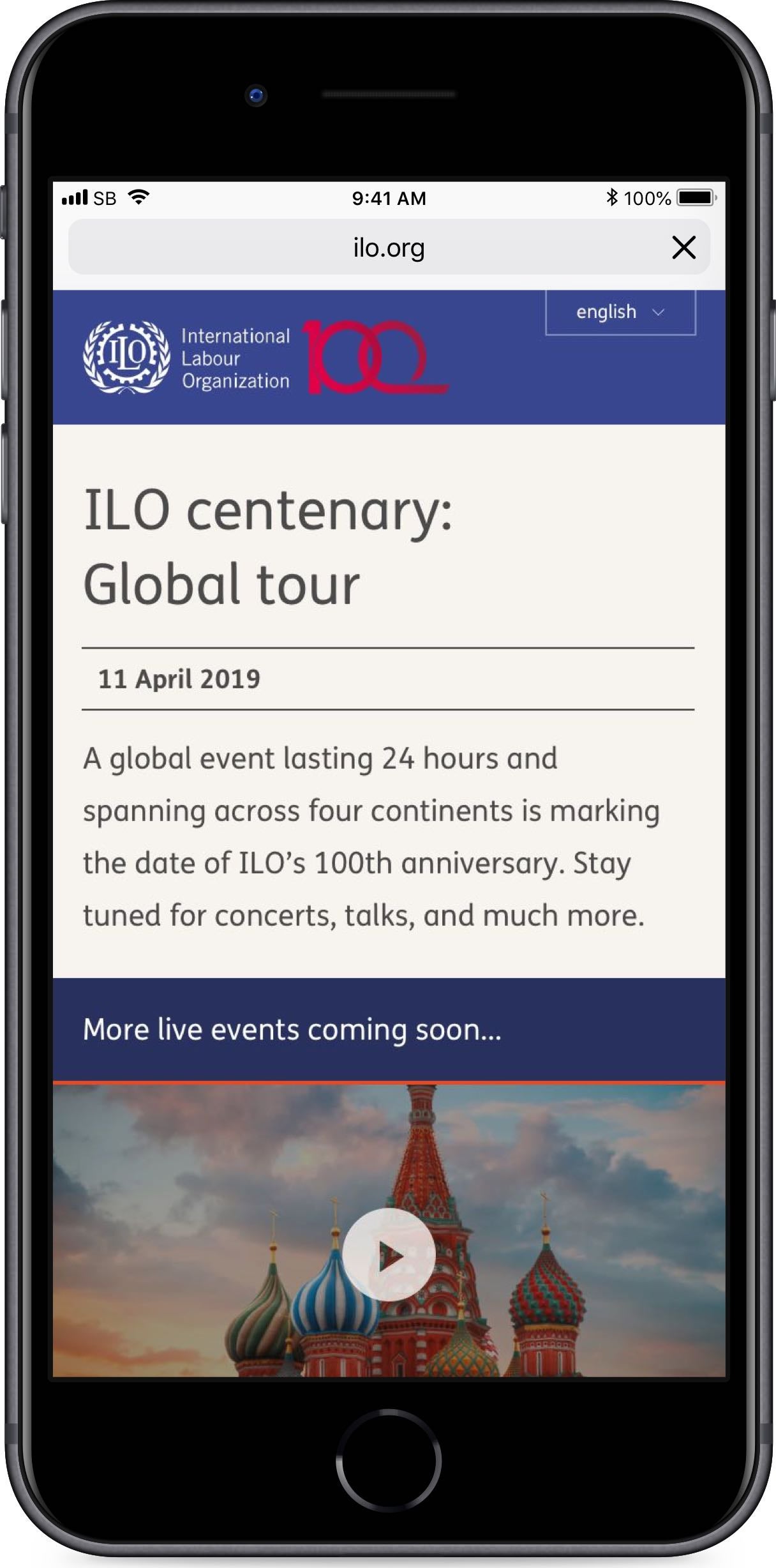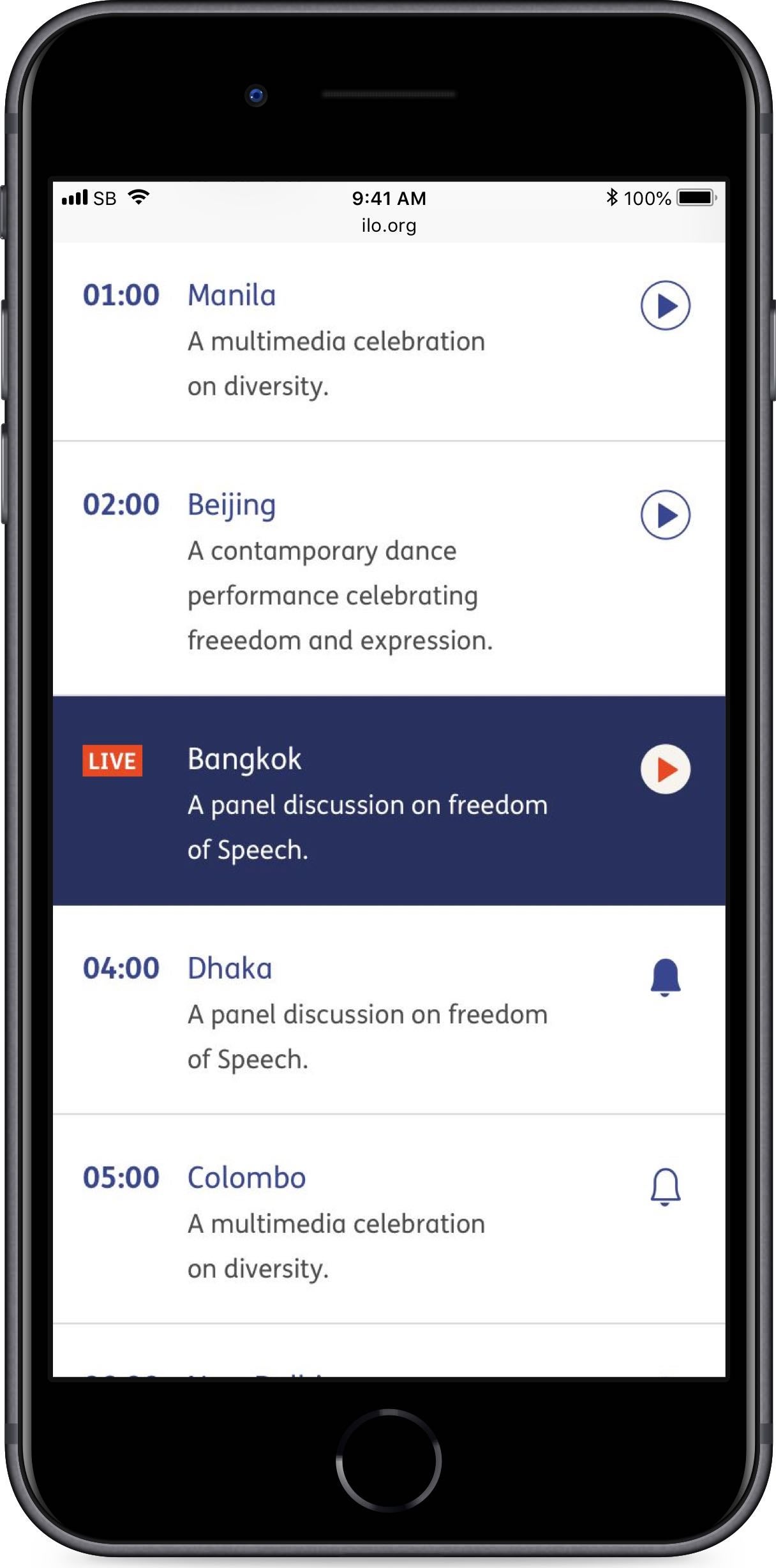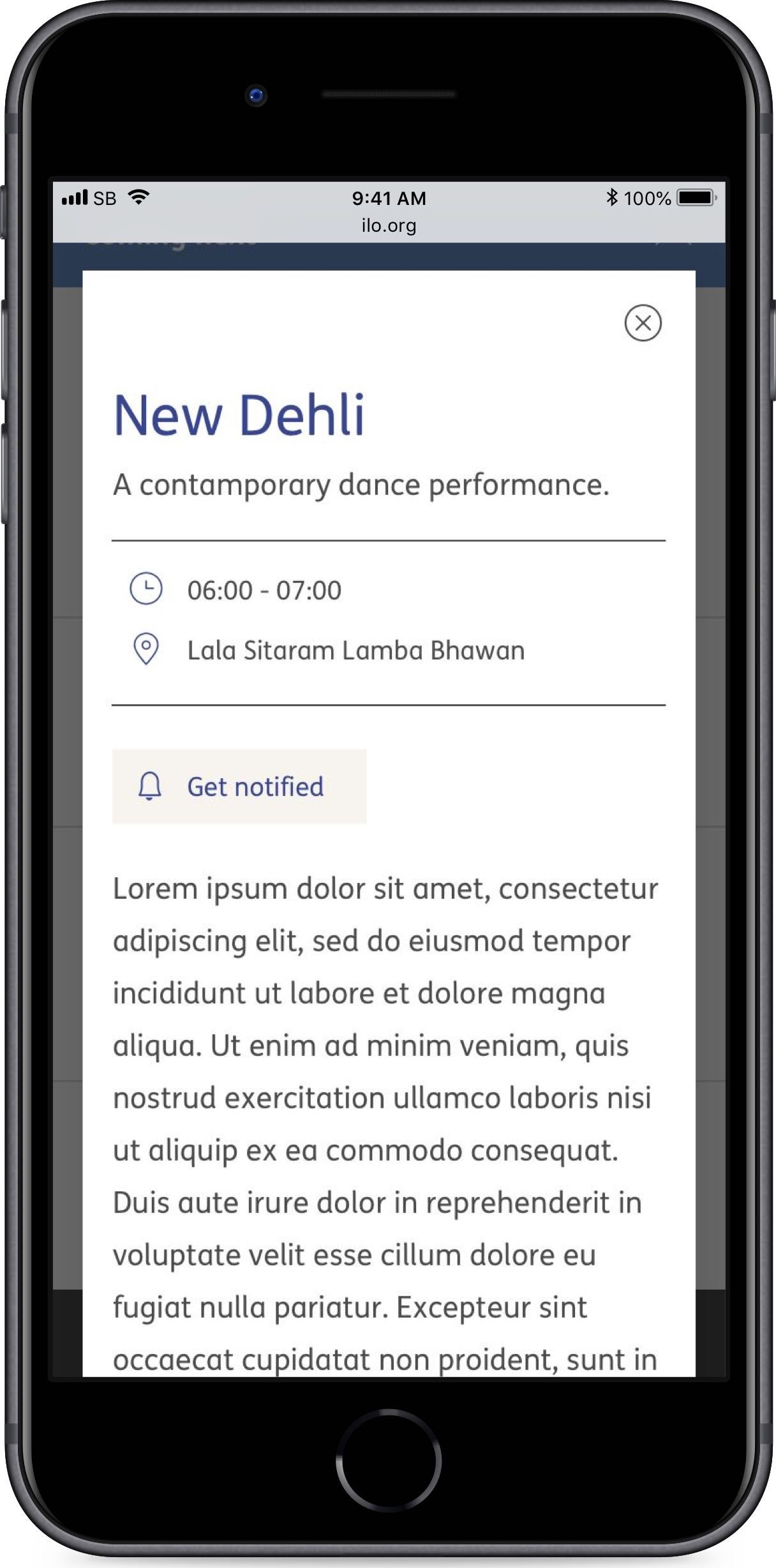 The technology stack for the build featured ReactJS, NodeJSj at the core, delivered using container technology running on cloud based infrastructure.
Highlights of the solution included web push notifications, real time livestream switching, in depth analytics and GraphQL based queries on MongoDB data.
Our support included round the clock developer and PM availability during the event itself, involving real-time system monitoring, reporting and full communications with client production teams.
Our team were very honoured to be part of such a fantastic milestone event!