Squareball provide Identity and Access Management consultancy as well as a full service digital product team for Switzerland's leading electronics manufacturer to create a Single Sign On, centralised user management and delegated Admin portal for Feller.
Feller sought an Identity partner to help define, design and develop a new platform for SSO, delegated company administration and real time analytics.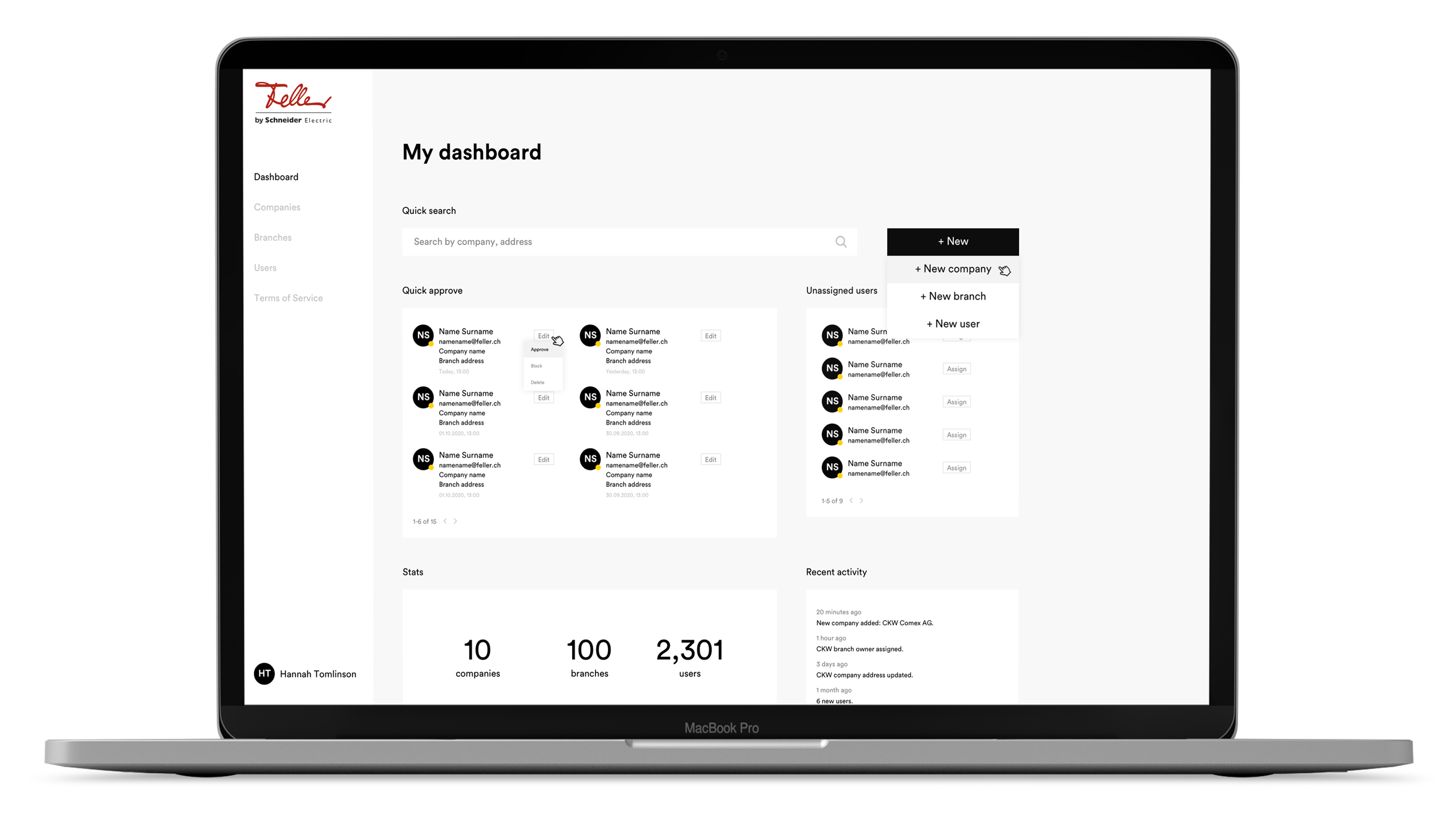 Our engagement began with the discovery and definition phases for an Identity Management and SSO platform, led by our CIAM experts, UX and engineering team. During this process, we identified the applications to be integrated and aligned with platform roadmaps and overall company objectives.
The solution delivers not only identity management for end users, but also an integration platform between Feller apps and services, enabling data sharing and microservice architecture for user management within the business.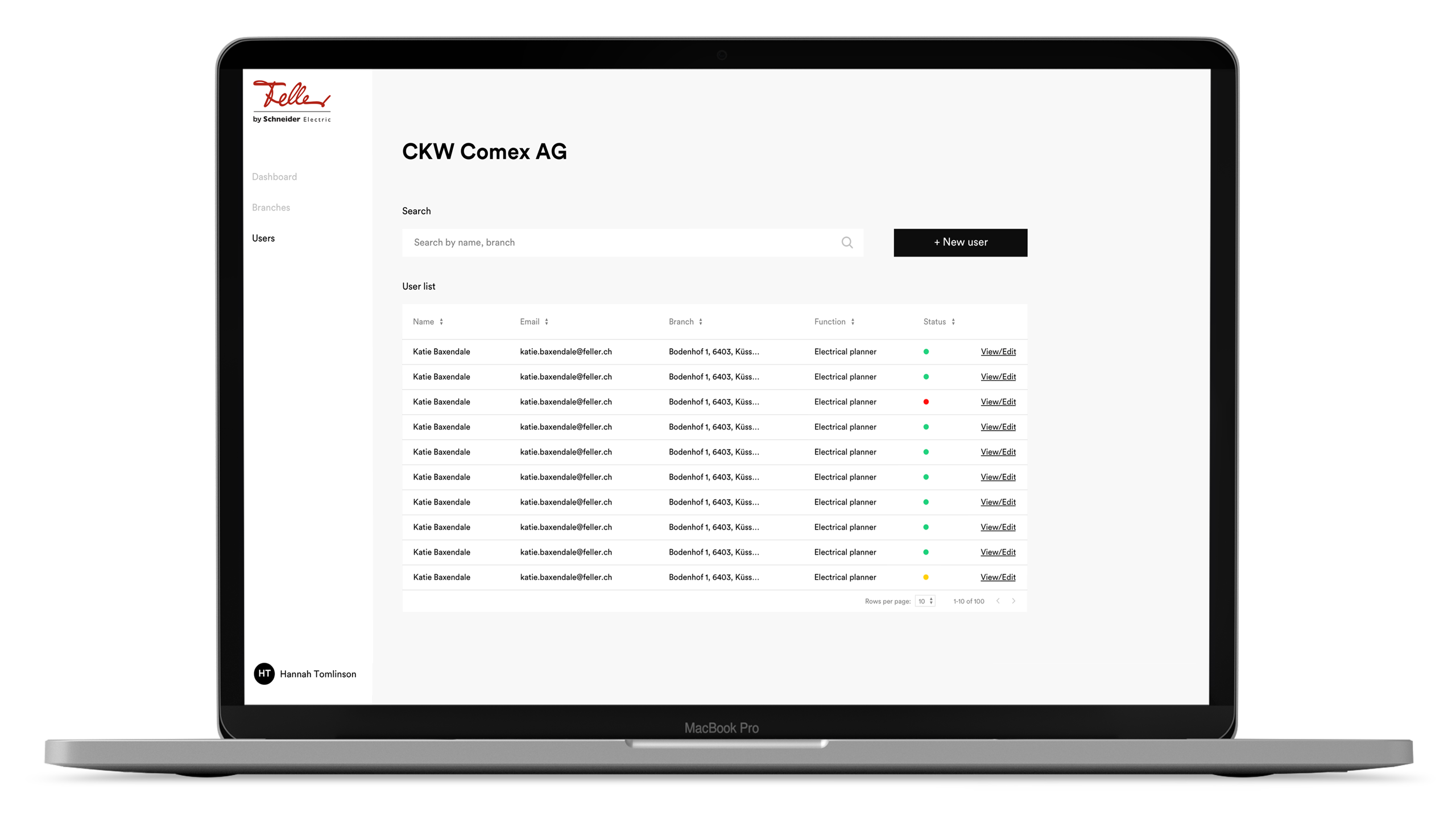 At the heart of the solution architecture is Auth0 in order to secure an enterprise grade IAM and Identity-as-a-Service (IDaaS) for all apps, products and platforms within the Feller ecosystem.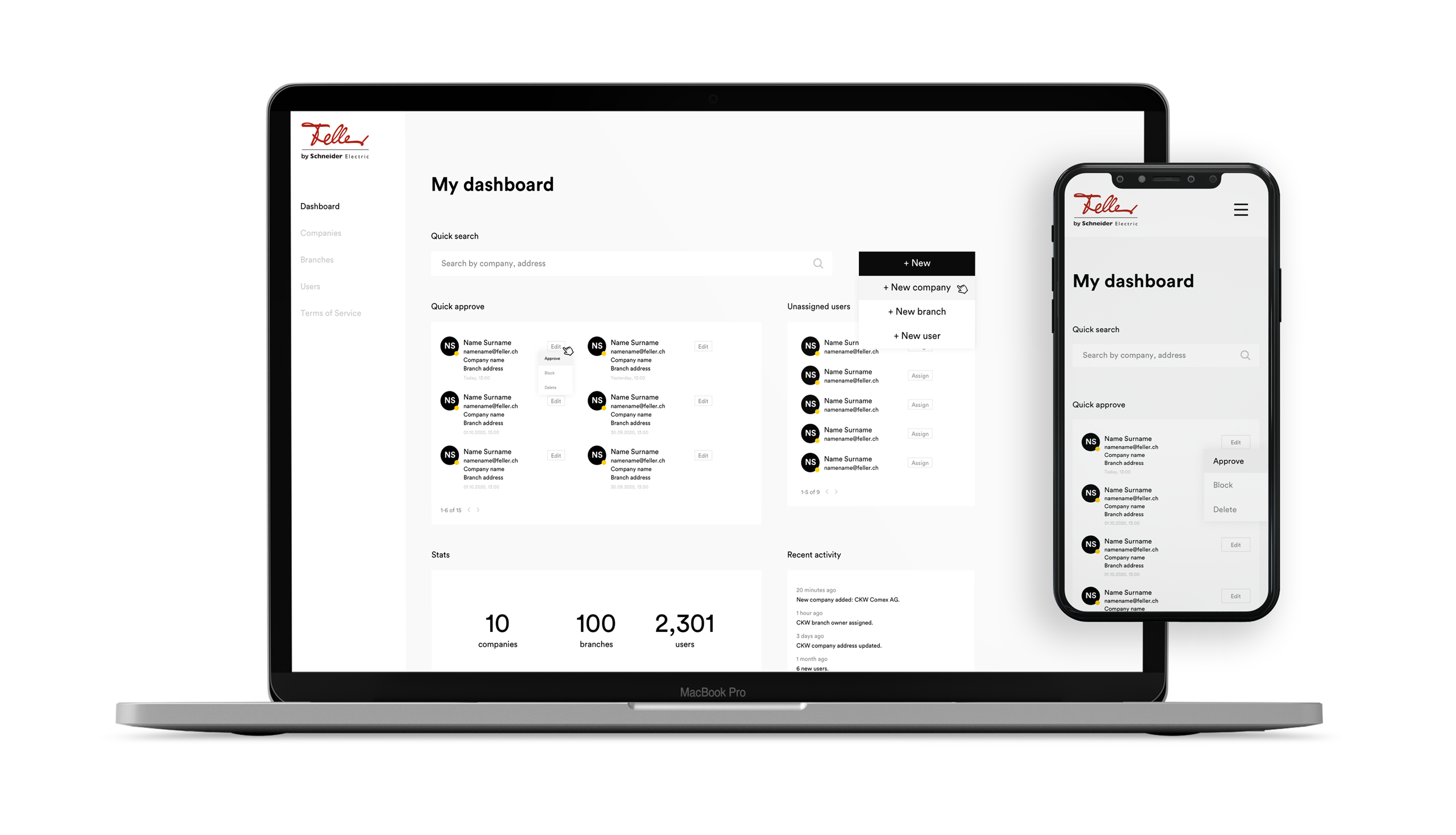 Auth0 is a global leader in Identity-as-a-Service and is named as a Visionary by Gartner in its 2019 Magic Quadrant Report for the second year in a row. Squareball Digital is an official implementation partner for Auth0.